Open Door Day at Albert Cliff
Due to a state of emergency, the event is canceled for an indefinite period.
Albert Cliff • Week of Open Doors in companies • Published at 18:34, 25.02.2020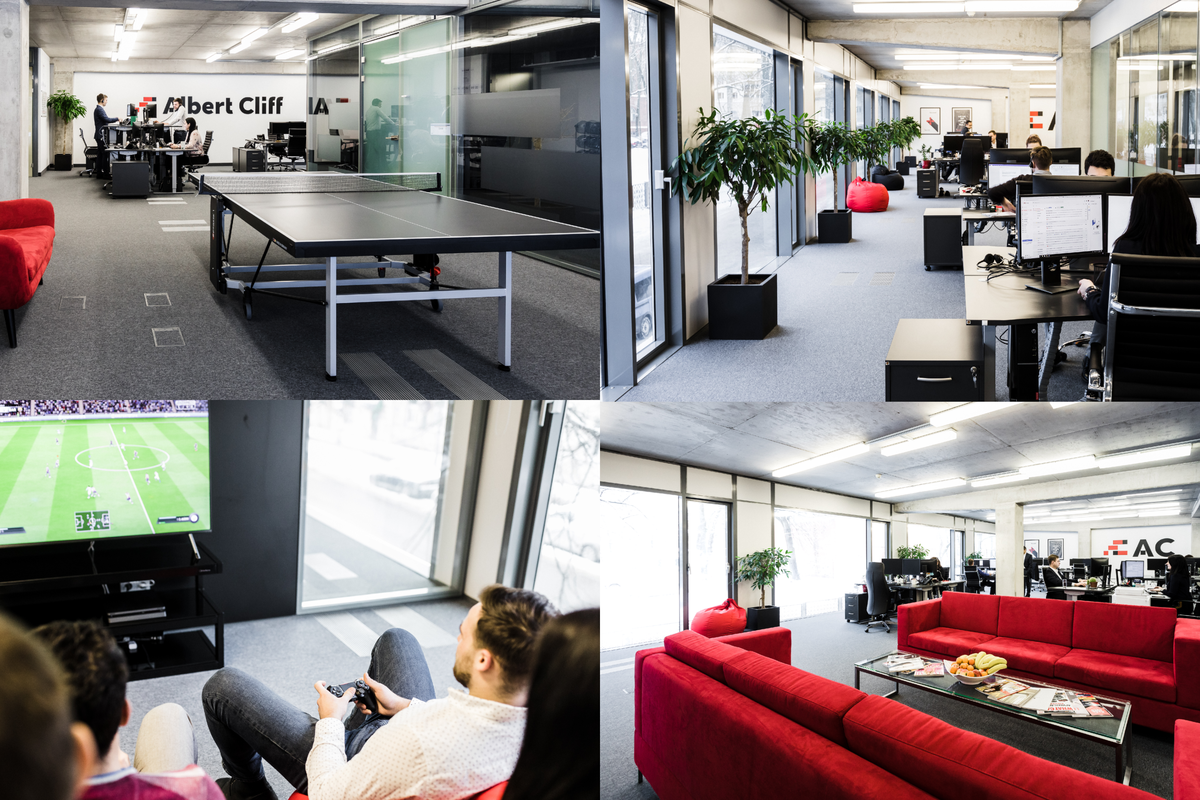 Description
Atvērto durvju dienas pasākuma norises laiks tiks mainīts! Tiklīdz būs zināms jaunais datums un laiks, noteikti sazināsimies ar interesentiem individuāli un atjaunosim pasākumu šeit.
Sveiks!
Vēlies strādāt strauji augošā uzņēmumā, kas piedāvā aizraujošas karjeras izaugsmes iespējas, labu atalgojumu un lieliskus apstākļus?
Nāc ciemos!
Atvērto durvju dienas laikā Tu:
uzzināsi par karjeras izaugsmes iespējām iekš Albert Cliff
gūsi ieskatu par Rekrutēšanas industriju (Executive Recruitment)
varēsi laimēt dažādas balvas
notiesāsi dažādus labumus
satiksi mūsu darbiniekus
Rekrutēšanas industrija šobrīd ir viena no visstraujāk augošajām industrijām visā pasaulē. Tāpēc nepalaid iespēju uzzināt vairāk no industrijas profesionāļiem.
Ar nepacietību gaidīsim tevi ciemos!
Ekskursija notiks angļu valodā.
_______
Hello!
Would you like to work for a fast growing company that offers exciting career opportunities, good pay and great conditions?
Visit us!
During the Open Door Day you will:
learn about career opportunities at Albert Cliff
get an insight into the Executive Recruitment industry
have a possibility to win prizes
have some delitious treats
meet our Team
Recruitment industry is one of the fastest growing industries in the world. So don't miss the opportunity to learn more from industry professionals.
We are looking forward to meeting you!
The tour will be conducted in English.
Event times
Event time
Duration
Available places
Apply until
Apply individually
Apply as group
10:00, 03.04.2020
1 - 1,5 h
15
00:00, 02.04.2020
Ended
Ended

Additional information about current event time




Formālais stils

Ekskursija notiks angļu valodā

12:00, 03.04.2020
1 - 1,5 h
20
12:00, 02.04.2020
Ended
Ended

Additional information about current event time




Formālais stils

Ekskursija notiks angļu valodā

15:00, 03.04.2020
1 - 1,5 h
18
12:00, 02.04.2020
Ended
Ended

Additional information about current event time




Formālais stils

Ekskursija notiks angļu valodā
Location